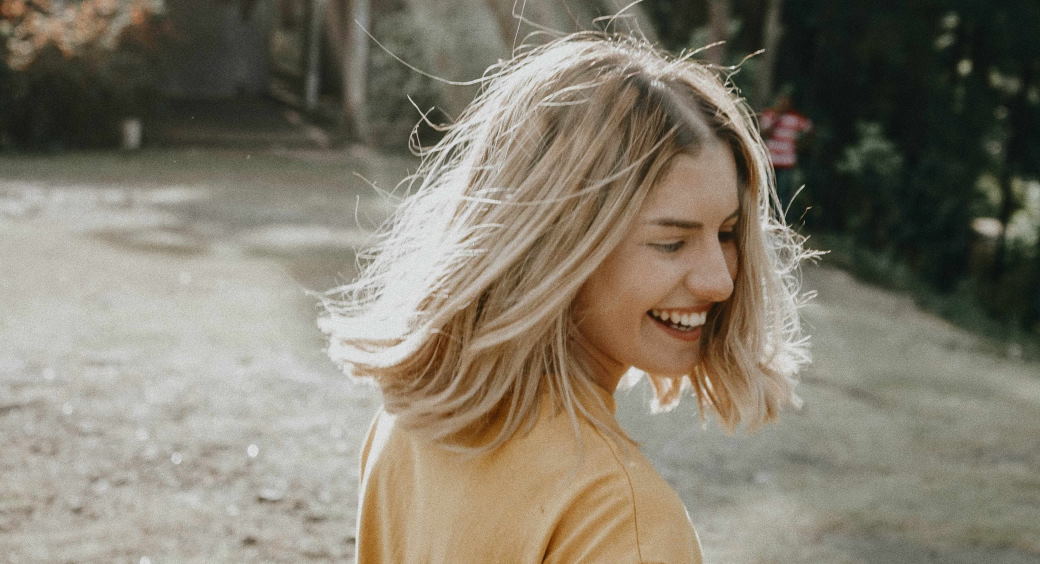 Feeling beautiful is about more than just looking good on the outside. It's also about feeling good on the inside. If you're looking for a mood-boosting beauty routine, you've come to the right place. We'll show you how to feel gorgeous from the inside out with simple tips and tricks that are easy to follow. So why wait? Start feeling beautiful today!
Creating a healthy relationship with your appearance
What's the best way to feel gorgeous from the inside out? It all starts with how you see yourself. If you don't believe you're beautiful, it'll be difficult to project that confidence to others. On the other hand, believing in your own beauty will shine through in everything you do – whether you're getting ready for your day or just running errands. Below are some tips on developing a healthy relationship with your appearance and embracing your natural beauty.
Get rid of negative self-talk.
The first step is to banish any negative thoughts about your appearance. If you think something like "I hate my thighs," stop yourself and replace that thought with something positive: "My thighs are strong, and they help me get around."
Surround yourself with people who make you feel good.
This could be family members, friends, or even co-workers. These people will help build you up, not tear you down. Find social situations that make you feel comfortable and supported.
Take care of yourself.
Investing in your appearance can do wonders for your confidence. Get a new haircut, buy some new clothes that make you feel great, or take the time to do your makeup in a way that makes you feel pretty. Whatever makes you feel good about yourself, do it!
Be proud of your accomplishments.
It's important to focus on your accomplishments, not just your looks. So when you're feeling down, take a moment to think about all the things you're proud of – professional achievements or personal milestones.
Learn to love your flaws.
We all have things about ourselves that we don't love, but it's important to learn to accept them. Embrace your quirks and imperfections – they make you unique!
Mood-boosting beauty products to help you look and feel your best
If you're in need of a little pick-me-up, these mood-boosting beauty products are sure to help. These products will leave you looking and feeling your best, from refreshing face mists to invigorating body scrubs.
A refreshing face mist: This can help wake you up in the morning or provide a mid-day pick-me-up. Look for one that contains essential oils or botanical extracts for an extra boost.
An invigorating body scrub: Scrubbing away dead skin cells can leave your skin feeling refreshed and renewed. Choose one with an uplifting scent to boost your mood.
A brightening facial serum: If you're feeling dull and lackluster, a brightening facial serum can help. Look for one with vitamin C or other brightening ingredients to help perk up your skin.
An uplifting perfume: A spritz of your favorite perfume can be just the thing to lift your spirits. Choose a scent that makes you feel happy and confident, and you'll be sure to turn heads when you walk into the room.
A nourishing face mask: If your skin is looking a bit tired, a nourishing face mask can work wonders. Choose one with hydrating ingredients like hyaluronic acid or glycerin to boost your skin's moisture.
A volumizing mascara: Feeling down can sometimes make you feel like your lashes are too. A volumizing mascara can help give you the illusion of fuller, thicker lashes, which can help boost your confidence.
A creamy lipstick: Sometimes, all you need is a pop of color to brighten your day. A creamy lipstick in a cheerful hue can do just the trick.
A glittery eyeshadow: If you're looking for a little bit of fun, a glittery eyeshadow can add some sparkle to your day. Choose a shade that makes you happy and wear it with pride.
An aromatic candle: Lighting a scented candle can help create a calming and relaxing atmosphere. Choose one with an uplifting scent, like citrus or lavender, to help you unwind.
A soft and cozy blanket: There's nothing like snuggling up in a soft and cozy blanket when you're feeling down. Whether curled up on the couch or in bed, a comfortable blanket can help you relax and de-stress.