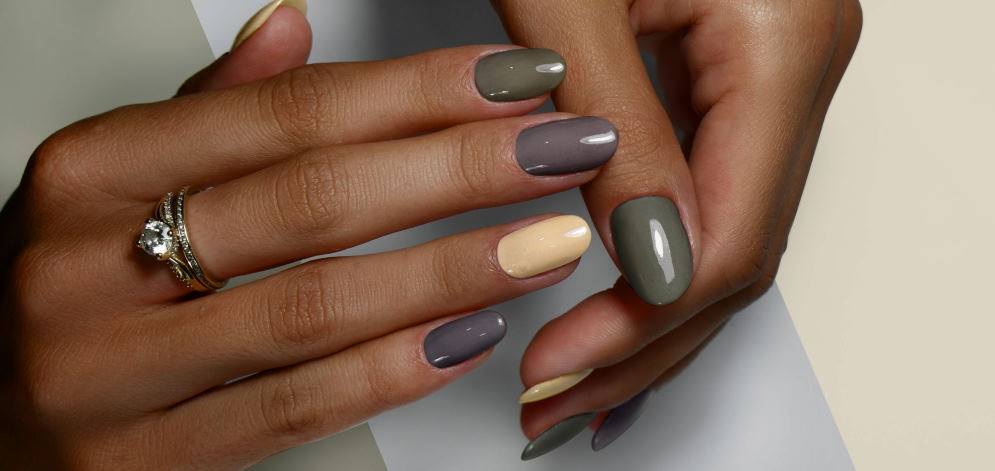 Nail art has become a popular form of self-expression in recent years, and the options for designs are endless. Monochromatic nail designs may be the perfect option if you're looking for a simple but chic look to try this weekend. You can create nails that look polished and stylish with just a few colors. Here are a few ideas to get you started!
Gorgeous monochromatic nail colors to try
Try a classic French manicure with a monochromatic twist by painting your entire nails in one solid color. Try using a unique shade like black or white for a modern take on this timeless look.
Create a negative space design by painting your nails in two colors and then using a small brush to create abstract designs in the unpainted portion of your nails.
Paint each nail in a different shade of the same color family for a fun and creative take on the monochromatic trend.
Use glitter polish to add some sparkle to your monochromatic nails. Try using just one coat for a subtle touch of shimmer, or go all out with multiple coats for a full-on glitter effect.
Paint your nails in a light base color, and then use a dark shade of polish to create unique designs. This is a great way to experiment with shades and tones of the same color.
For a bold and dramatic look, paint your nails in two completely different colors and then use a small brush to create a design that incorporates both hues.
Get creative with your monochromatic nail design by incorporating elements like rhinestones, sequins, or even beads into your manicure.
Use tape to create attractive geometric designs on your nails. You can use one color or multiple colors to create whatever design you like.
Use a dotting tool to create small dots all over your nails in the same color or multiple colors. You can also use this technique to create other designs like stripes or swirls.
Get funky with your monochromatic nails by painting each nail in a different pattern or design. You can use stripes, polka dots, or even chevron patterns to add some visual interest to your nails.

Monochromatic manicure trend: the newest way to get your nails done
Achieving a perfectly polished monochromatic manicure is easier than you might think. You can get salon-worthy nails at home with just a few simple steps.
To start, choose a polish in your desired shade. If you want a true monochromatic look, opt for a polish close to your natural nail color. For something a little more daring, go for a bolder hue.
Once you have your polish, it's time to prep your nails. Begin by trimming and filing your nails into the shape you desire. Next, use a cuticle pusher to push back your cuticles. Finally, apply a base coat to help your polish adhere better and last longer.
Now you're ready to start painting! Begin by applying a thin layer of polish to your nails, covering the entire surface. Allow the first coat to dry completely before adding a second. Once your second coat is dry, apply a top coat for extra shine and protection.
And that's it! You've now created a beautiful monochromatic manicure that will last for days.